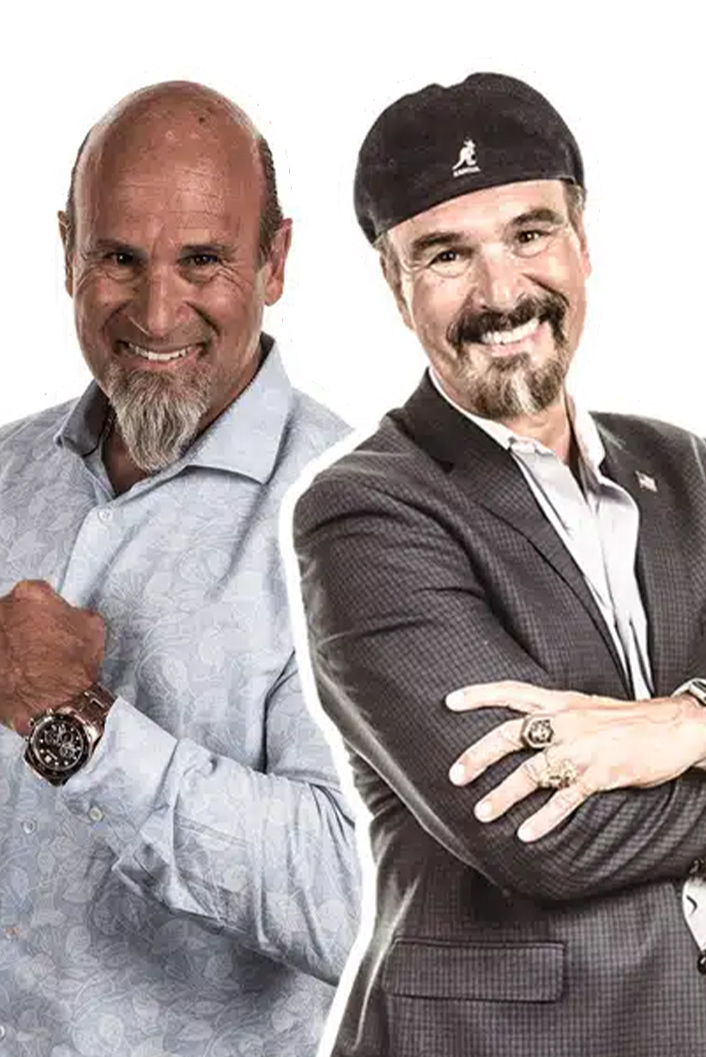 The Najarian Brothers
Jon Najarian is an options trader, television market analyst, former CNBC television personality, and brokerage and market analytics executive who is known informally by his trading acronym of DRJ or Doctor J.
Pete Najarian is an options trader, television personality, market analyst, and co-founder of optionMONSTER, a provider of market intelligence, commentary, and trading strategies. Along with his brother, Jon Najarian, he founded an online brokerage called tradeMONSTER in October 2008, which sends trading information through the Web without requiring clients to download trading software.
In 2016, the Najarian brothers co-founded Market Rebellion, a provider of options education, commentary, and trading strategies.The Najarian brothers were also contributors on CNBC.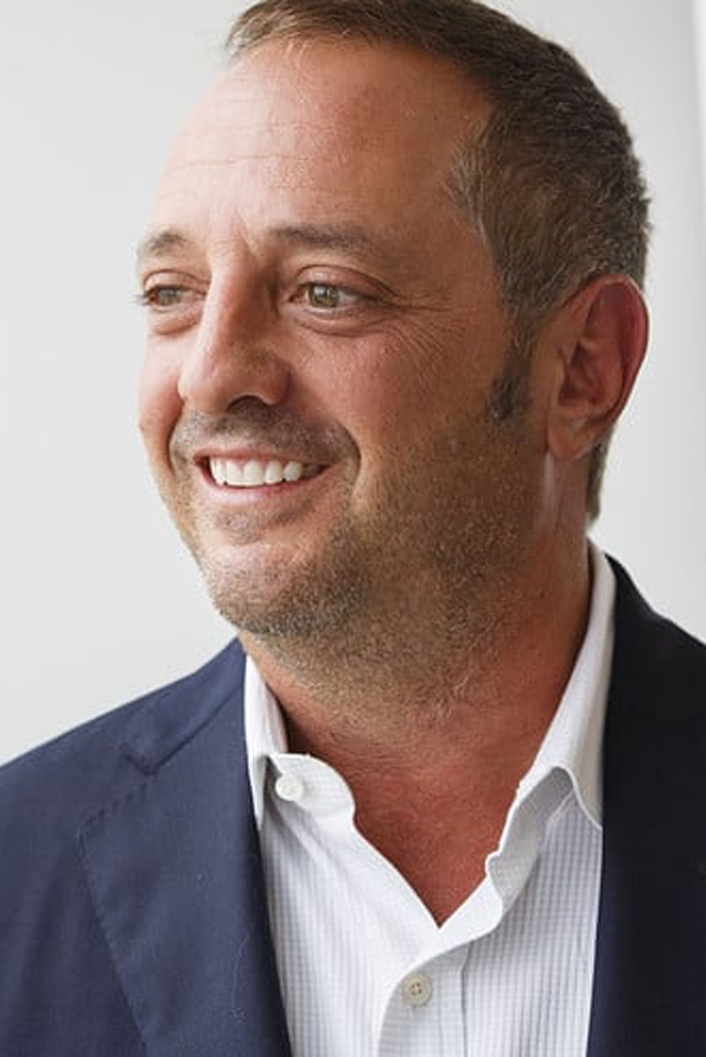 Andrew Left
Citron Research represents the work of a team of investigators, led by Andrew Left. Mr. Left is a private investor with 18 years trading experience. Mr. Left has been quoted in every major US financial publication, including Forbes, Fortune, Wall Street Journal, Barron's, CNBC, Investors' Business Daily, and BusinessWeek, as well as numerous Chinese media. Citron Research has been publishing columns for over 17 years, making it one of the longest-running online stock commentary websites. With over 150 reports, Citron has amassed a track record identifying fraud and terminal business models second to none among any published source. The goal of this website is and has always been to provide truthful information in an entertaining format to the investing public. Our goal has never been to engage in "gotcha" journalism. Readers are always encouraged to consider this and all information available regarding any potential investments, to seek professional assistance as necessary, and to draw their own conclusions.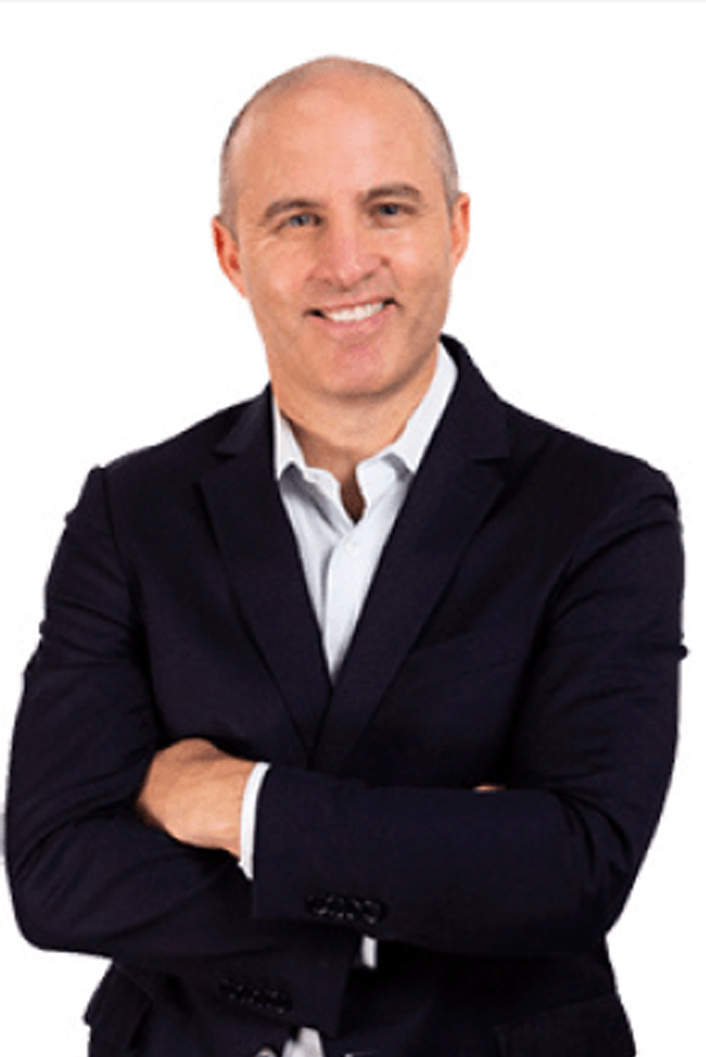 Nathan Romano
Nathan is the President of Atalaya where he leads strategy, responsible growth and capital markets. Prior to Atalaya, he was the President and Chief Operating Officer at York Capital Management and held senior roles at Goldman, Sachs & Co, Credit Suisse, and Bear Stearns. He also worked at Bain & Company in the firm's private equity practice. He received an MBA with honors from the Wharton School at the University of Pennsylvania and his undergraduate degree from the University of Southern California, where he majored in Finance and Entrepreneurship. Nathan is very active in the Mental Health community having joined the board of the National Alliance on Mental Illness in NYC in 2006 and is now, among other mental health-related initiatives, its President Emeritus. Nathan also serves on the boards of the Museum of the City of New York, the Investment Management division of UJA, and the Compassionate Leadership in Finance program at the Garrison Institute. He also served on the board of the Managed Funds Association from 2018 to 2021.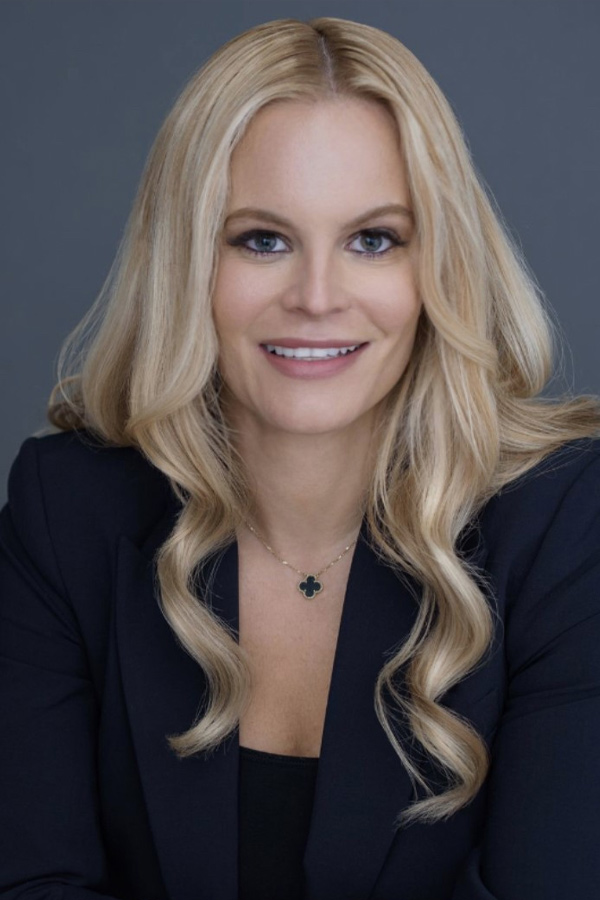 Elise Crumbine
Elise is a Partner at Interval Partners, a $3b hedge fund out of New York, where she manages the Stormborn strategy, a long/short equity fund focused on the consumer sector.  Elise has been investing institutionally in the consumer sector for 22 years. She began her buy-side career as an equity analyst on the long-only side with ING Funds, transitioning to hedge funds in 2004. Within two years on the hedge fund side, she began managing capital as a portfolio manager for large global hedge funds. Elise was a top portfolio manager at Balyasny Asset Management (4 years) and Visium Asset Management (2 years) before establishing Stormborn Capital Management in 2016. She recently partnered with Interval to build and expand the Stormborn fund in 2023.
Elise earned a BA from Cornell University in 2000 with a major in Psychology. She was a 4-year competitor on the Cornell Gymnastics Team, a sport she had competed at the Junior Olympic Level since age 9. She served as the team captain of Cornell Gymnastics and earned an All-American title on the uneven bars in 2000. She was also inducted into the Cornell 4.0 club for varsity athletes with GPAs of 4.0.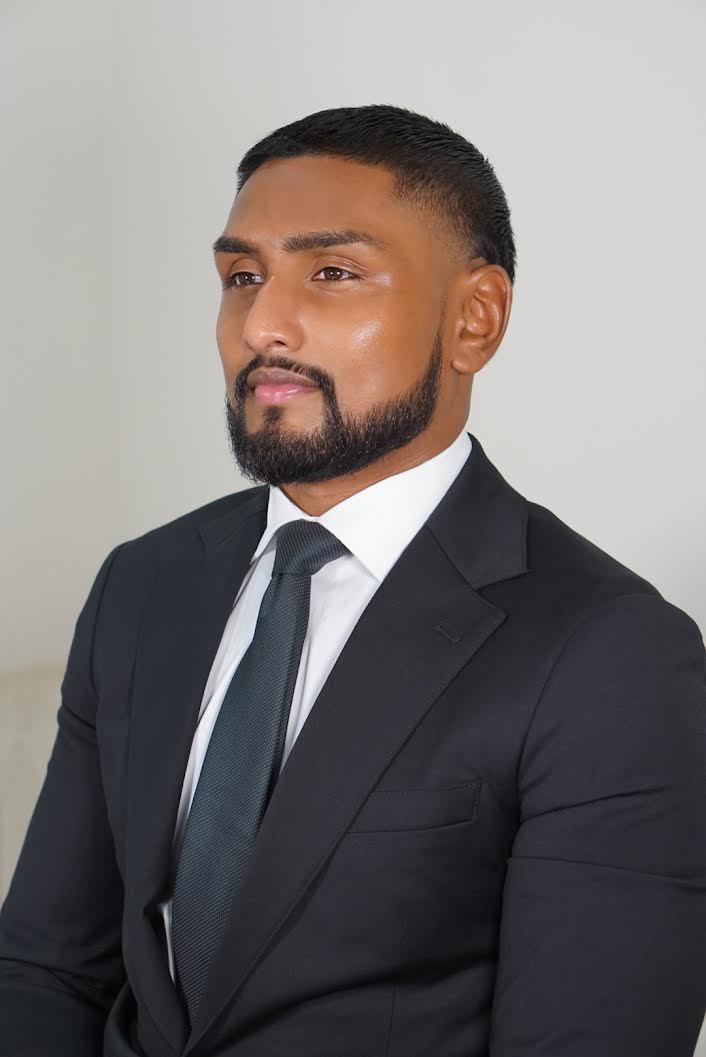 Kris Sidial
Kris is the Co-CIO of Ambrus. Before joining Ambrus he was part of the exotic derivatives trading team at Bank of Montreal and the proprietary trading team at Xanthus capital and Chimera Securities. Kris gained an in-depth understanding of volatility trading early on, as the sole junior trader to the CBOE legend, Robert Kanter. Kris is a frequent guest on Bloomberg TV and has been profiled by many financial media publications such as Forbes, Business Insider, Reuters, Nasdaq, and many more. Due to his expertise in the trading community, he has received recognitions such as alumni of the decade at LIU, along with being the main feature for Crain's 20 in their twenties. Outside of trading, Kris is completing his master's at The University of Pennsylvania.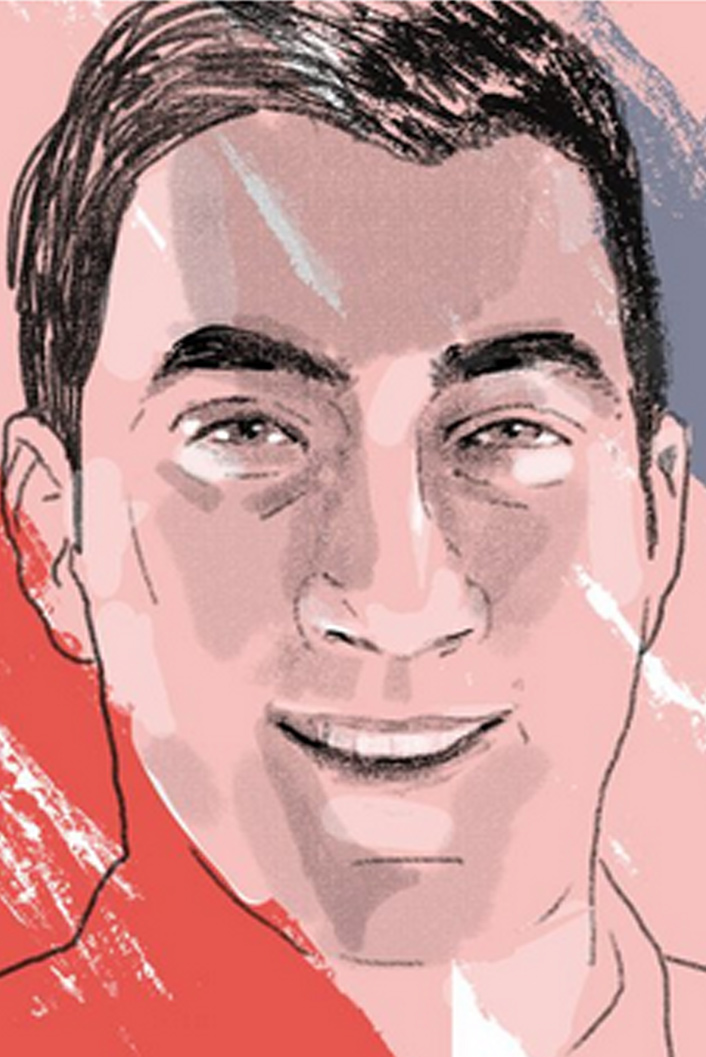 Chris Drose
Chris Drose is the founder and CIO of Bleecker Street Capital, a short-biased hedge fund that engages in short activism. He founded Bleecker Street Research while he was in college, later exposing undisclosed murder charges at American Addiction Centers, which later filed for bankruptcy. After college, he worked for Steamboat Capital and then for Kingsford Capital. He returned to public short activism in 2021 and launched his fund that year.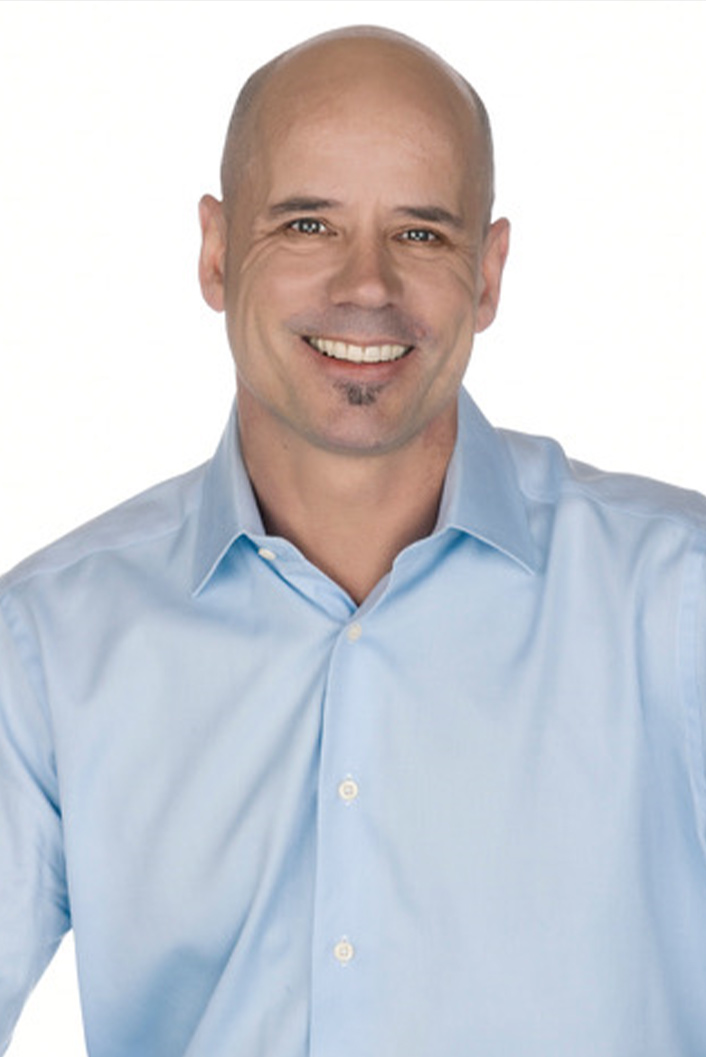 Brian Shannon, CMT

Brian is the Founder of Alphatrends. Brian is a successful trader, speaker, and educator.
He published his first book, "Technical Analysis Using Multiple Timeframes" in 2008 to educate swing traders. In 2023 he published his second book "Maximum Trading Gains with Anchored VWAP' which has become an instant bestseller.
Brian began educating and mentoring people about technical analysis and trading techniques as Head of Research and Training for MarketWise. In 2006, he created Alphatrends, where he provides technical analysis updates of the markets and individual stocks through blog posts and daily video updates. Brian's primary focus is on price action and his approach is focused on assisting people to make decisions about market direction and risk management.
Brian's work has been published or written about in Technical Analysis of Stocks & Commodities, Barron's, Active Trader, Stock Futures and Options Magazine, among others.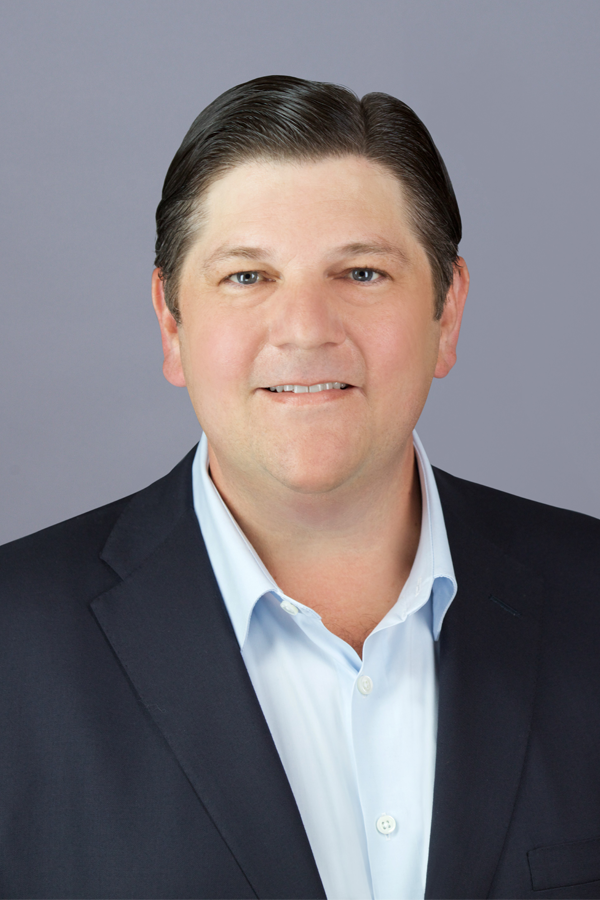 Ralston Roberts

Ralston has an extensive track record leading a cross-section of financial and technology businesses. He was previously the Global CEO of Instinet, where he was responsible for the firm's global trading, venues, and software business. Before joining Instinet, Roberts was co-head of EMEA Execution Services at Goldman Sachs and earlier spent 10 years at SunGard with his last role being Chief Operating Officer of SunGard's market data and network business. He has also held roles at Franklin Templeton, Robertson Stephens, and Wells Fargo Securities. Ralston holds a BA in Business Economics and Geography from the University of California Santa Barbara.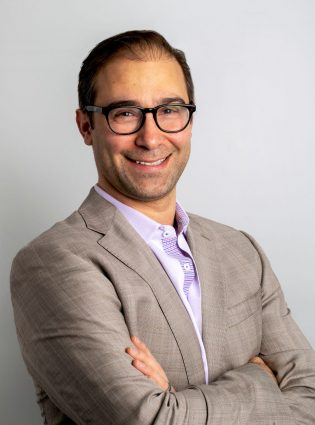 Cem Karsan

Cem Karsan formed Kai Volatility Advisors after over two decades of experience building industry-leading derivatives businesses. From 1999 to 2002, he worked as a volatility trader as part of RBC Dominion Securities' Derivatives Arbitrage Group. From 2002 to 2005, he worked under renowned Wall Street investor John Mulheren at Bear Wagner Specialists, where Cem helped expand the firm's fledgling derivatives arbitrage business into a competitive force within the industry. In 2005, Cem took a select group from the firm's trading arm and founded his own proprietary market making firm, Precision Capital Management, specializing in equity index volatility arbitrage. The firm expanded the products it traded, becoming a significant SPX market maker reaching, at its peak, a high of ~13% of daily volume*. In 2010, Cem divested his stake in Precision to found AEGEA Capital, the precursor to Kai Volatility Advisors.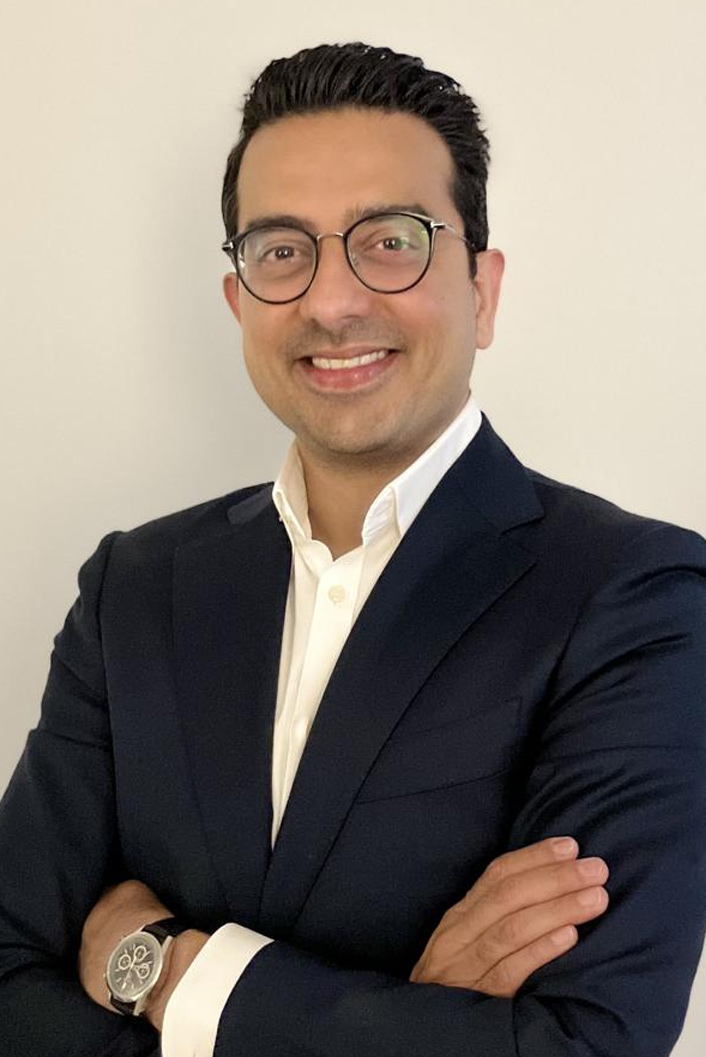 Ateet Achrekar, CFA
Ateet is a seasoned investment professional with over 15 years of experience in quantitative trading.

Ateet started his career as a high-frequency trader, market-making in US Fixed Income products, and then expanded to build innovative trading strategies across global financial markets and multiple asset classes at trading firms like Peak 6, Allston Trading, and Traditum. He has also assisted firms in enhancing their risk management frameworks by integrating unconventional, quantitative risk metrics into their existing systems.

Ateet is currently the Head of Quantitative Research and Algo Trading at Velocity Clearing.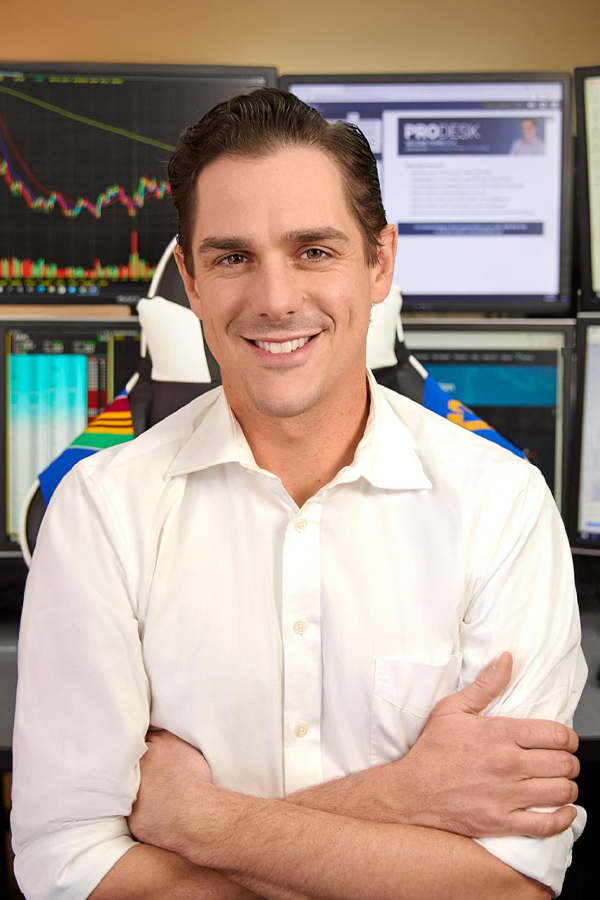 Derrick Oldensmith
Derrick is a Senior Trader and Managing Supervisor for T3 Trading Group, LLC and VP of Trading and Education for T3 Live, LLC. Derrick first joined T3 Trading Group as an equity trader in 2011 and has been running a trading desk for the company since 2013.
For his personal trading, Derrick combines day trading, swing trading and portfolio management into his own, unique, top-down approach to the markets. He describes his trading style as a combination of technical analysis on multiple time frames and tape reading with a background of qualitative fundamentals.
Derrick has developed and mentored 100s of T3's entry level traders and currently manages a group of more than 50. A highly competitive person, in his spare time, Derrick is a two-time world champion kickboxer and T3 is a regular sponsor of his events.
Derrick uses the Virtual Trading Floor as a means to bring his trading desk to those who may not be able to physically join him in New York. Each day, Derrick runs a morning meeting at 9am and an afternoon wrap-up meeting at 4:10pm. Throughout the trading session, he is constantly communicating about his positions with the members on the Floor.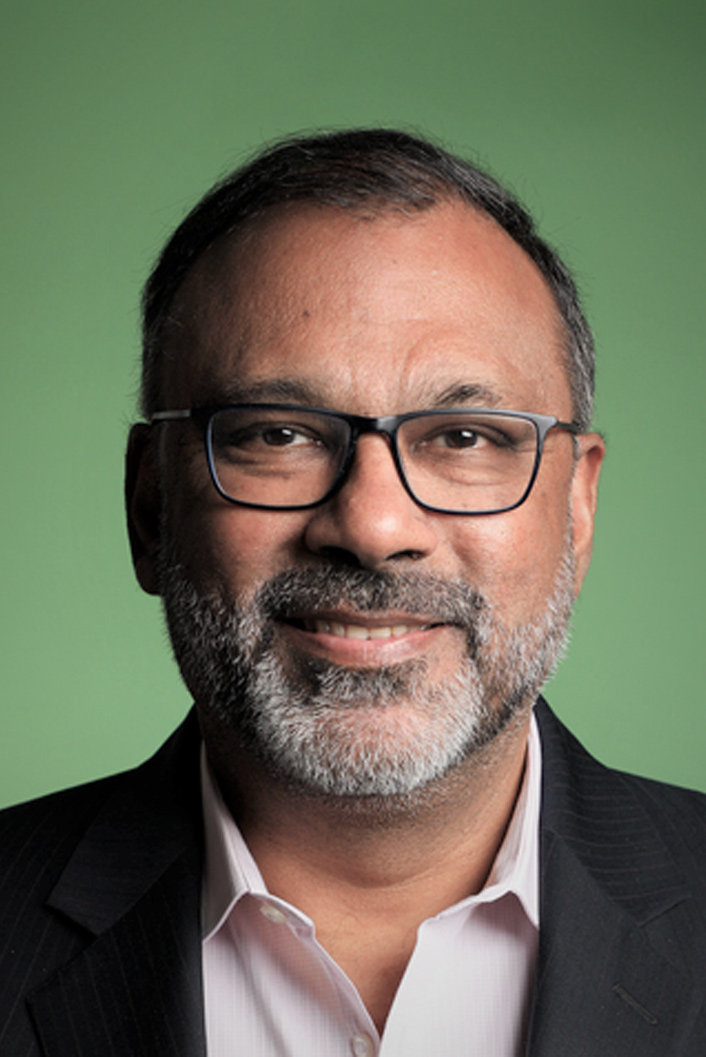 Ravi Jain
Ravi has over thirty years of experience in options trading, risk management and technology development. Recently he architected a cutting edge risk and margin platform at Sterling prior to which he was CRO at Lightspeed Financial.
Currently Ravi is a Director in the Risk department at Velocity Clearing focusing on risk strategy and analytics across the firm.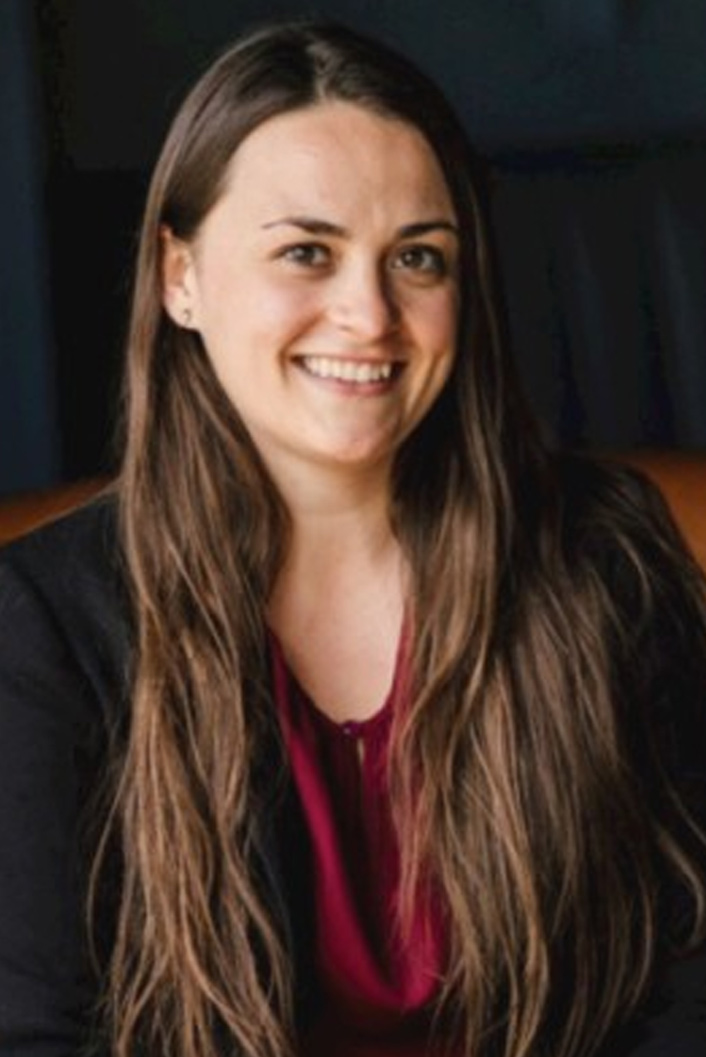 Kelsey Mathieu
Kelsey Mathieu is a Manager of Client Development and Sales at CME Group. In her role, Kelsey works with retail brokerage firms to educate active individual traders on the benefits of futures and options markets. Kelsey has spent a decade in Financial Services, holding roles in strategy, product marketing and client development in both the Derivatives and Consumer Banking industries. She attended Loyola University of Chicago.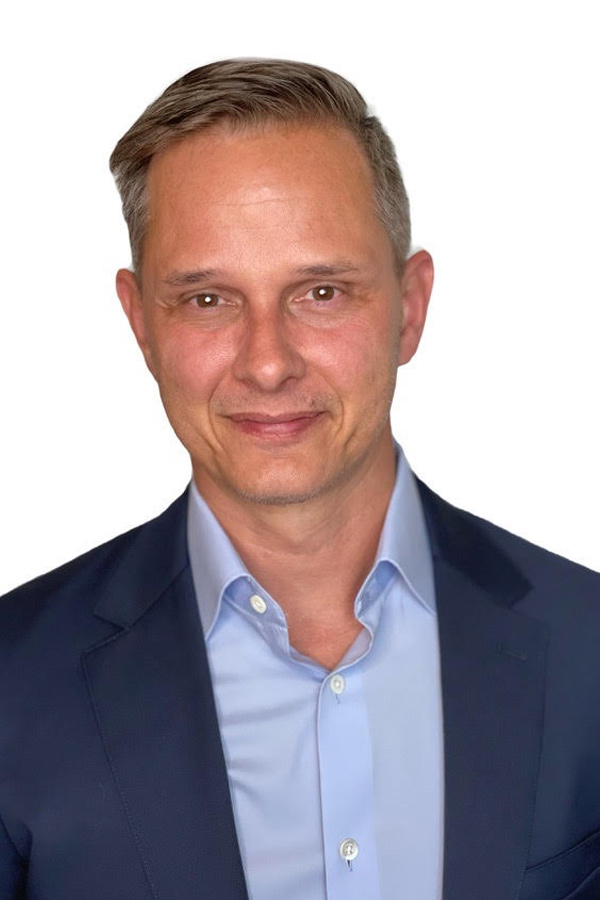 Noel Smith
Noel Smith is a Managing Partner and the Chief Investment Officer of Convex Asset Management, as well as the Head of Options Trading at Tanius Technology. As a member of the CME, CBOT and CBOE, Noel has over 25 years of experience trading volatility, Market Making and managing risk. Previously, Noel was the CIO and Portfolio Manager of two separate Chicago-based proprietary derivatives trading firms. He was the seed investor who financed the launch of GETCO LLC (KCG/Virtu), a global high-frequency trading firm that grew to account for 20%+ of trading volume in the U.S. As a founding member of Third Millennium Trading in 1996, Noel led the firm to become one of the largest U.S. equity options Market Makers, backing over 65 traders at the CBOE, CME and CBOT. Noel is an expert in Options, Stocks, Bonds, ETPs, Commodities, Futures and Volatility. As a quantitative investor and risk manager, Noel is versed in high-frequency trading (HFT), relevant market structure and the underlying technology.
Noel attended the University of Illinois at Urbana-Champaign, where he received a degree in Biochemistry and performed research at the Beckman Institute in Neuroscience. As a student, Noel was a member of the University of Illinois men's ice hockey team. Noel is a proud veteran of the U.S. Army where he was a specialist in microwave and satellite communication systems.
Noel is also a member of the Board of Directors for Imerman Angels, an international cancer charity that has helped over 35,000 people in over 135 countries.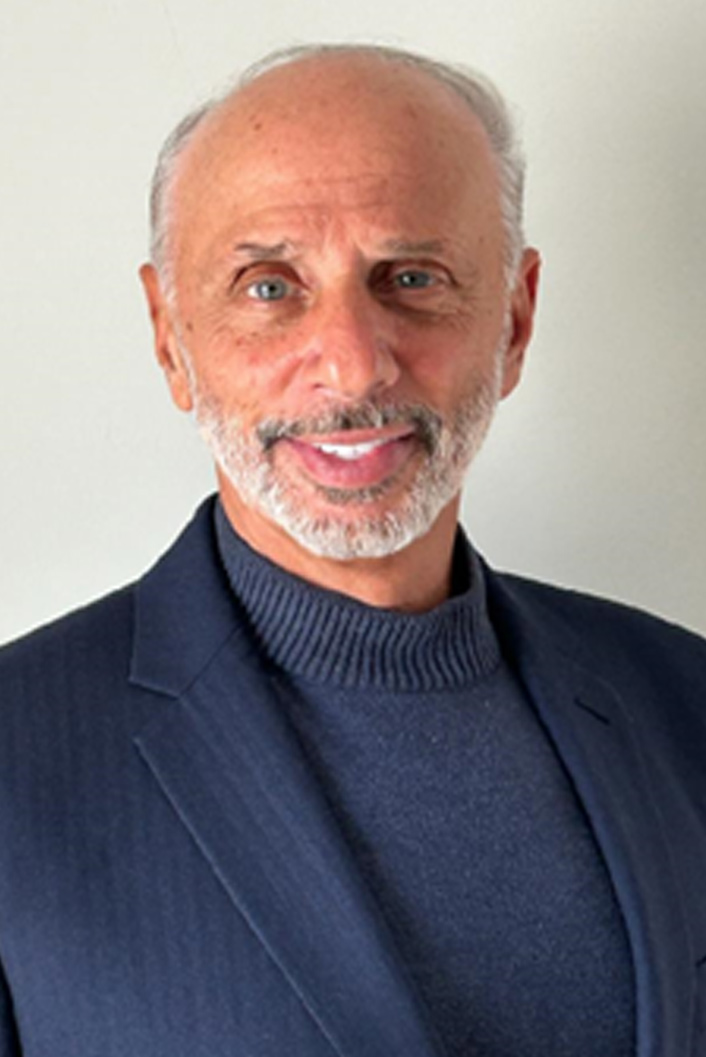 John Paul Devito
CEO – OpenHand, Inc. OpenHand is a fintech, subscription and altruistic based financial firm. That provides long-term financial benefits and solutions to its membership. OPENHAND is the first financial-service firm to pass through all the monetary benefits associated with members' holdings and trading activity (traditional and digital), less operating expenses and monthly subscription fee, in a fully-transparent fashion. The net results of this relationship are the monthly dollar credits to the membership will exceed monthly subscription fee that enables the membership to choose at their discretion to be charitable with related tax benefits.
Co-Founder / Director, InteliClear, LLC – InteliClear is a 21st Century Post Trade Software SAAS company for middle and back-office operations in the $30.0 billion global securities settlement and post trade processing market
John has 40 years of leadership roles in the financial service industry in sales, trading, technology, operations, financial and compliance. He has nine Securities Licenses Series 4,7 24,27,53,55,63,65 and 99 and two degrees from New York University.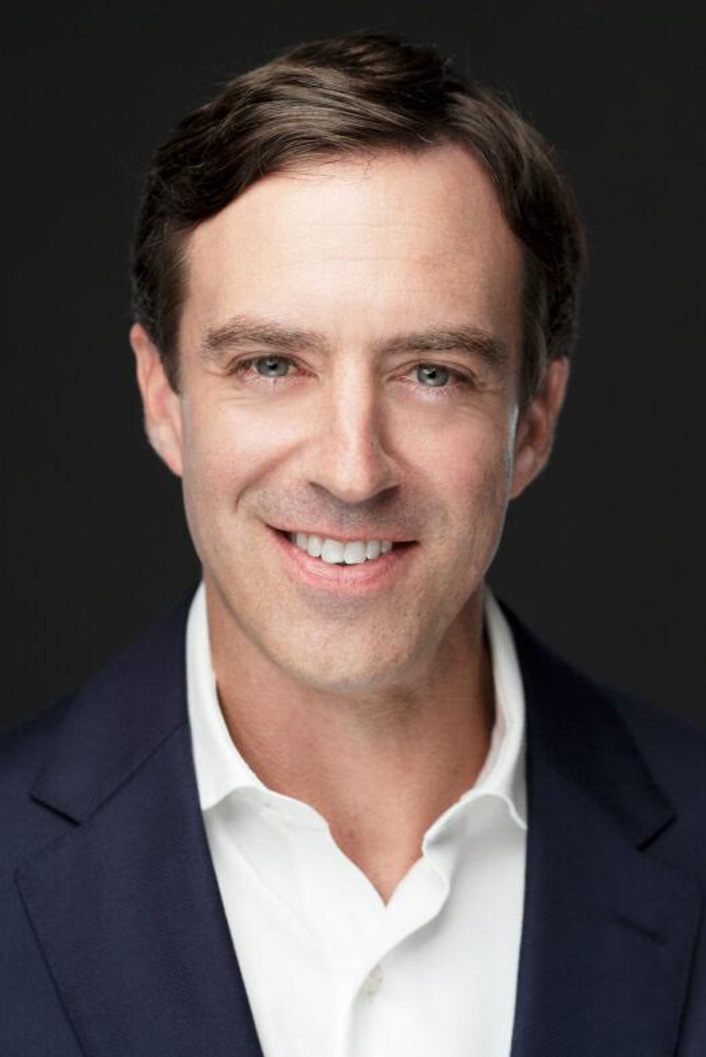 Brandon Mulvihill
A pioneer and industry leader in online brokerage, Brandon Mulvihill's launch of Crossover Markets illuminates his view on the convergence of traditional finance and digital assets. Previously the Managing Director and Global Head of FX Prime Brokerage at Jefferies, and a former Executive at FXCM, Brandon's experience includes the management of electronic execution, market making, clearing and prime brokerage businesses for the past 18 years.
At Jefferies, Brandon turned a niche North American FXPB business into a global distributor of credit to mid-market participants, clearing hundreds of thousands of trades per day and delivering to clients the first-ever prime brokerage dark pool of aggregated, short-dated swaps/forwards. Prior, Brandon started FXCM Pro's wholesale business, launched its Prime of Prime offering, distributed the ECN FastMatch and managed FXCM's acquisition of Tradestream, Citibank's margin FX business.
Brandon is originally from California, where he majored in Economics at the University of California, Davis. He has lived and operated businesses in San Francisco, New York and London.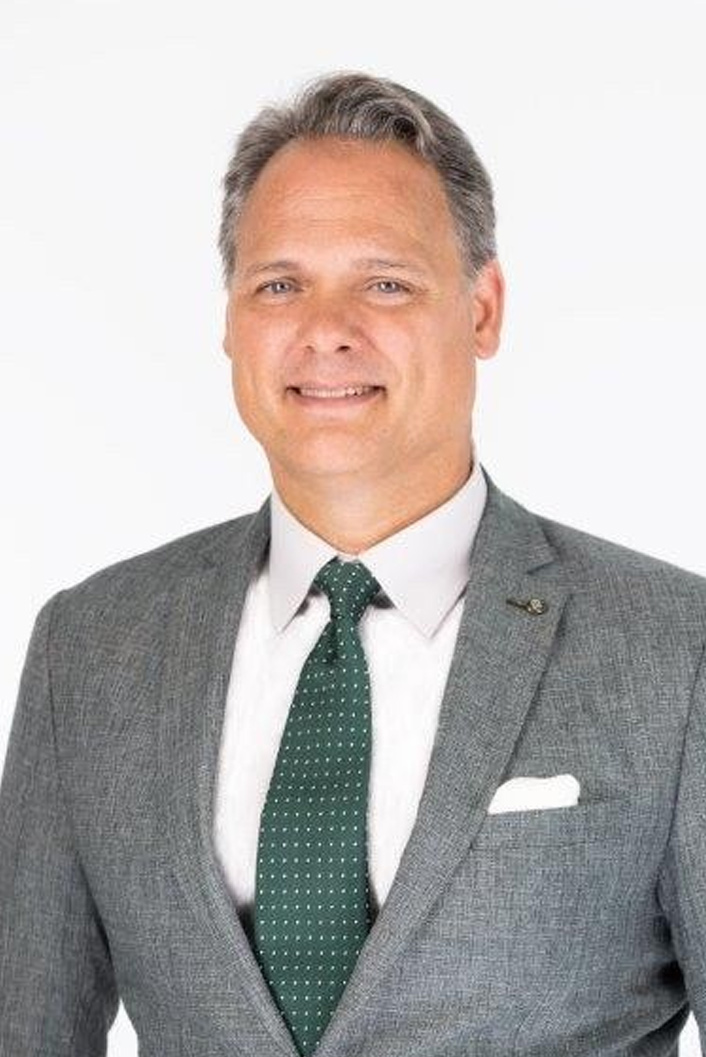 Dan Viola
Daniel G. Viola is a partner in the Investment Management Group and head of the firm's innovative regulatory platform, SKRC. Daniel has decades of experiences advising investment advisers, private funds, broker-dealers, proprietary trading firms, blockchain and digital assets firms as well as commodity pool operators and commodity trading advisers. He structures and organizes broker-dealers, investment advisers, funds and regularly counsels investment professionals in connection with regulatory and corporate matters.
Daniel began his career on the floor of the NY Mercantile Exchange prior to joining the Northeast Regional Office of the SEC, where he worked from 1992 through 1996 and served as a Senior Compliance Examiner. During his tenure at the SEC, Daniel worked on several compliance inspection projects and enforcement actions involving examinations of registered investment advisers, ensuring compliance with federal and state securities laws. Daniel's examination experience includes financial statement, performance advertising, and disclosure document reviews, as well as, analysis of investment adviser and private fund issues arising under ERISA and blue-sky laws. Daniel has been active in the Blockchain and digital asset verticals since 2014. Daniel has been recognized as a New York Metro area "Super Lawyer" since 2020 based upon his expertise in the field of NY Securities & Corporate Finance, his reputation among his peers and successful representation of clients.
After leaving the SEC, Daniel founded VIOCO, Ltd. ("VIOCO"), which provided compliance consulting services to investment advisers and broker-dealers in the field of regulatory compliance, including compliance policy planning and implementation of soft dollar reviews, mock SEC compliance audits, and compliance training for supervisory personnel. VIOCO also served as a compliance consultant to provide mandated corrective consulting to investment advisers that were sanctioned by the SEC.
From 1997 to 2002, Daniel served as General Counsel for Andover Brokerage LLC, which was ultimately acquired by SunGard (NYSE:SDS). Andover was a self-clearing member firm of the NASD, currently known as FINRA and a trading/technology firm that provided direct-access trading, order routing, and brokerage and clearing services to professional traders. From 2002 to early 2006, Daniel served as the General Counsel to the Carlin Financial Group, which was ultimately acquired by RBC Capital Markets, LLC.
Daniel has also obtained several brokerage licenses, including Series 4, 7, 24, 55, 63 and 65. He regularly speaks on Blockchain and current regulatory issues impacting the investment management industry.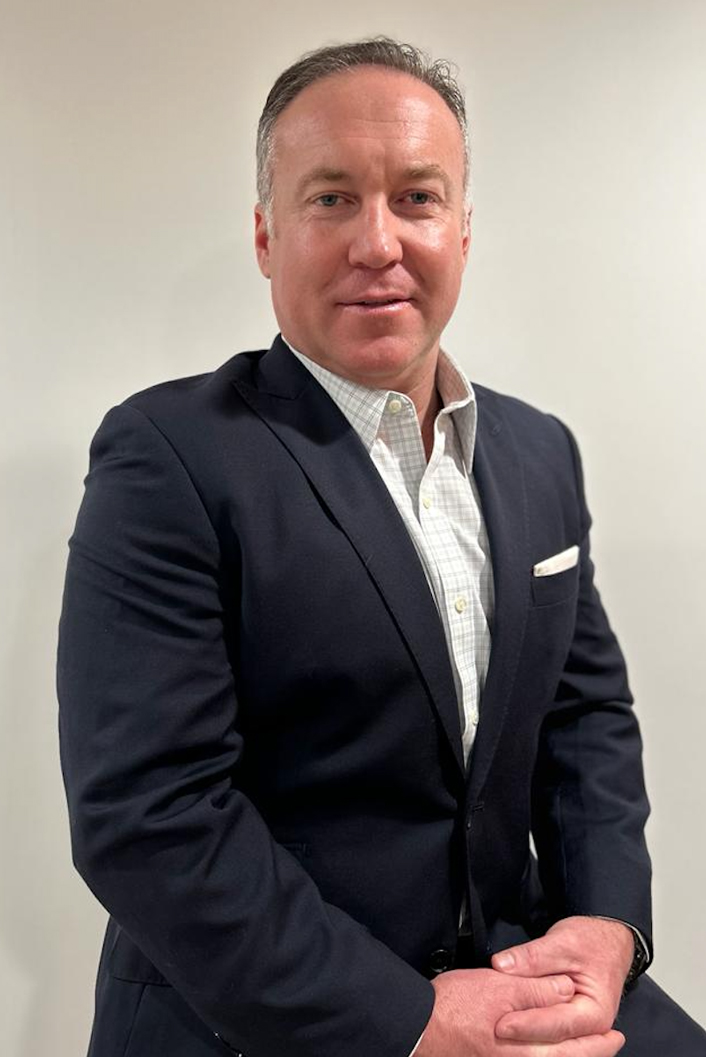 Dan Ryan
Dan handles Investor Relations for Creative Ventures, an early stage deep tech venture investment firm based in Silicon Valley. Creative Ventures is currently raising their third fund at $250m. Dan has been raising capital for alternative funds since 2010. Prior to Creative Ventures, Dan was Managing Director at Bradley Woods & Co., a New York City based Investment bank, where he executed fundraising for hedge funds, private equity and venture capital funds. Prior to Bradley Woods, Dan was Managing Director at well known placement agent, Perkins Fund Marketing.
After graduating from Mount St. Mary's University (MD), Dan began his career at Merrill Lynch. From there he moved to Prudential Securities which was then acquired by Wachovia Securities. Dan also spent time in financial media at DoubleDown Media as Head of Capital Markets. Dan holds Series 7, 31, 50 and 63 securities licenses.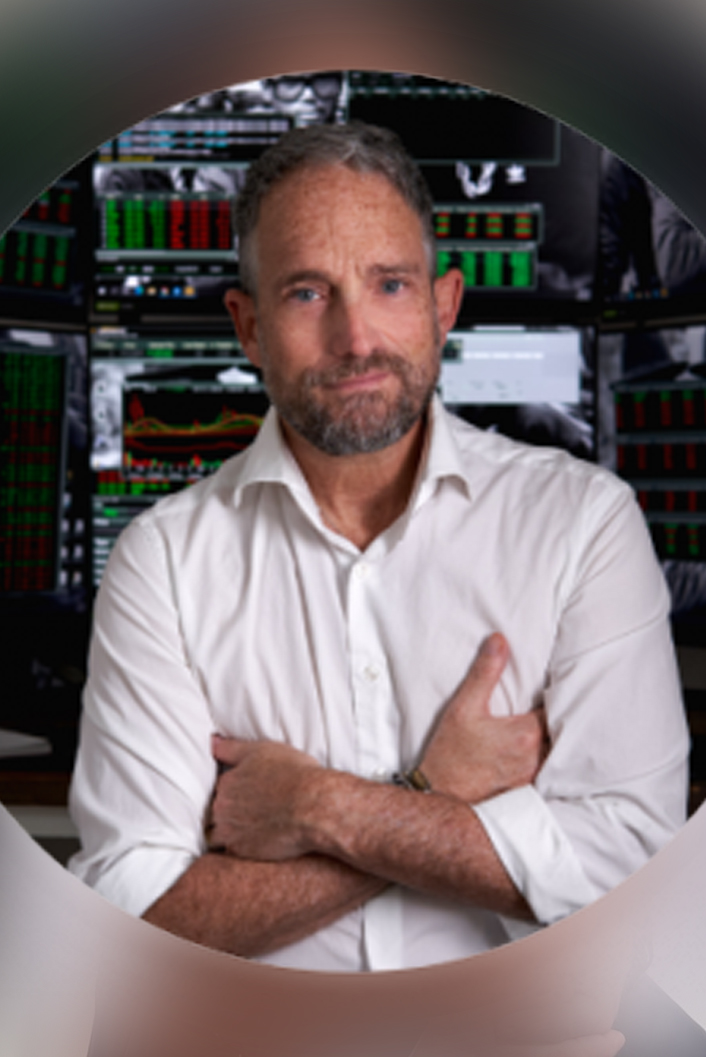 David Prince
David Prince has been a financial industry professional since 1997, working as a professional trader, money manager, and venture capital investor. David has helped originate private financing for major companies including Jamba Juice, ExamWorks, Zynerba Pharmaceuticals,Hydrofarm, Elong, Montrose, and Vroom. Presently, he splits his time between venture capital investing and managing a US equity and options fund. David resides in Wellington, Florida, and Texas. He actively supports Place of Hope, a youth-focused non-profit.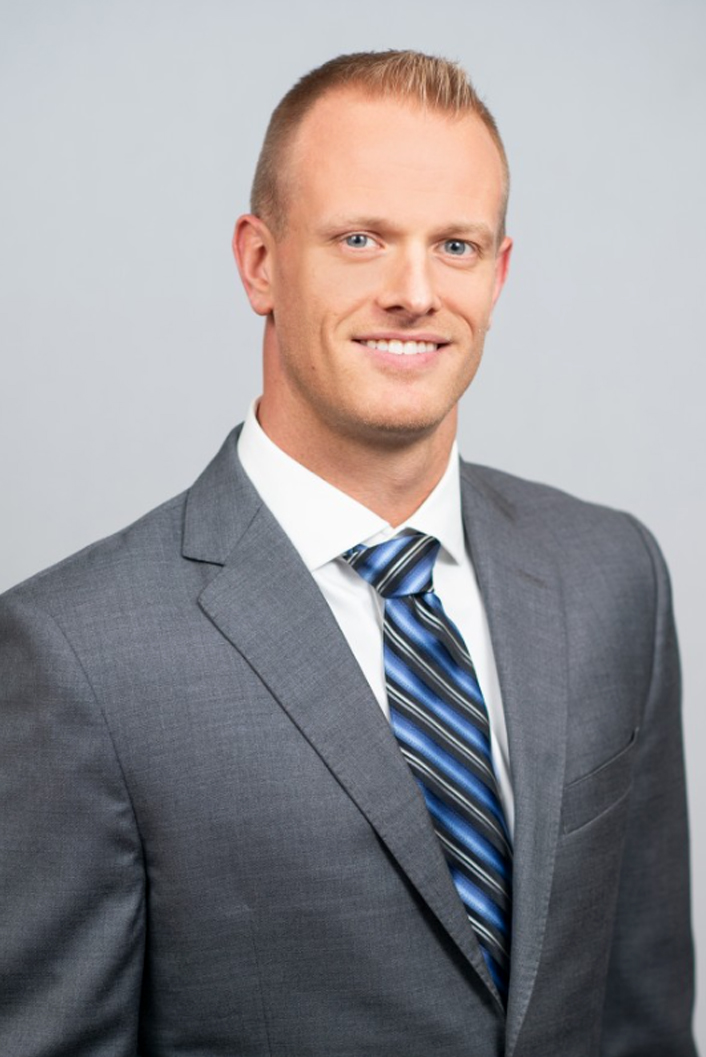 John Palmer
John is President of Cboe Digital. He was most recently Vice President of Derivatives and Head of US Options at Cboe Global Markets. Prior to that he was the global head of product strategy at CrossTower, where he was responsible for the digital exchange's roadmap, go to market strategy and competitive positioning. Mr. Palmer has a Bachelor of Arts from University of Mount Union and a Masters of Science in Financial Engineering from Kent State University.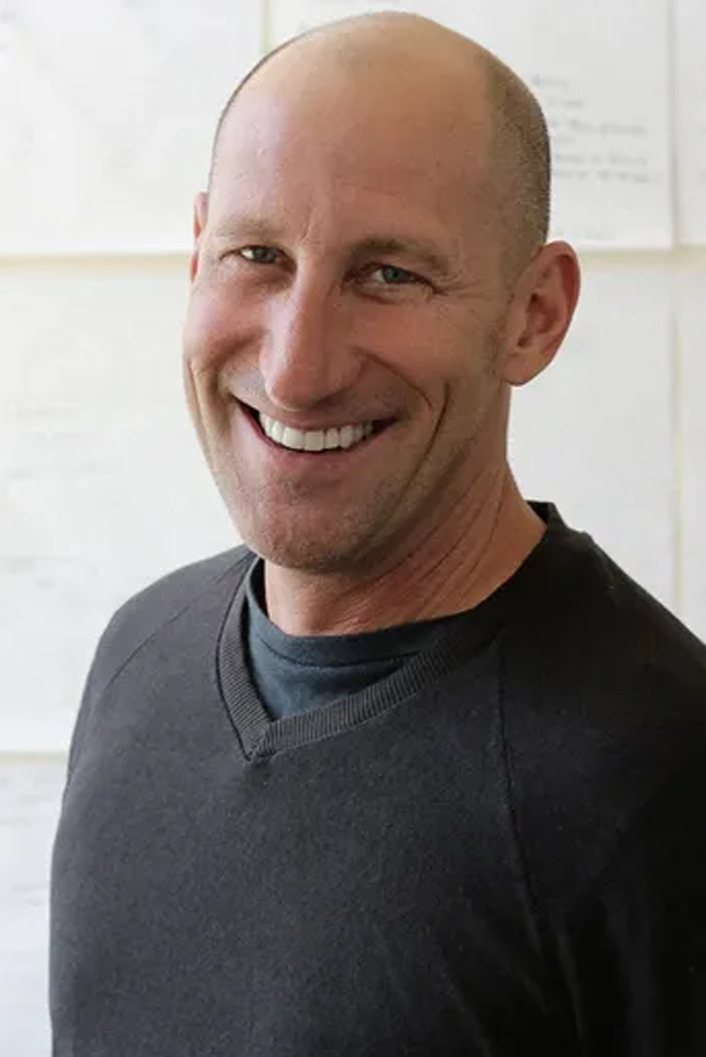 Max Cohen
Max is one of the world's first and leading Financial Technology ("FinTech") entrepreneurs and international business advisors, best known for founding CommissionAdvance.com, CashAdvance.com, LowRate.com & Pocket Teller, Inc.
Max Cohen has over three decades of entrepreneurial and business advisory experience, as Founder of five technology ventures. He also has extensive private & public company (NYSE & Nasdaq) Board of Director, Chairman, public speaking and teaching experience.
Max Cohen helps companies (of all sizes) transform the status quo of survival mode into thrive mode – even against all odds and in the face of extraordinary adversity. Max has personally experienced, endured and evolved through the absolute extremes of success, failure, attainment, loss, trauma and tragedy – in both business and in life.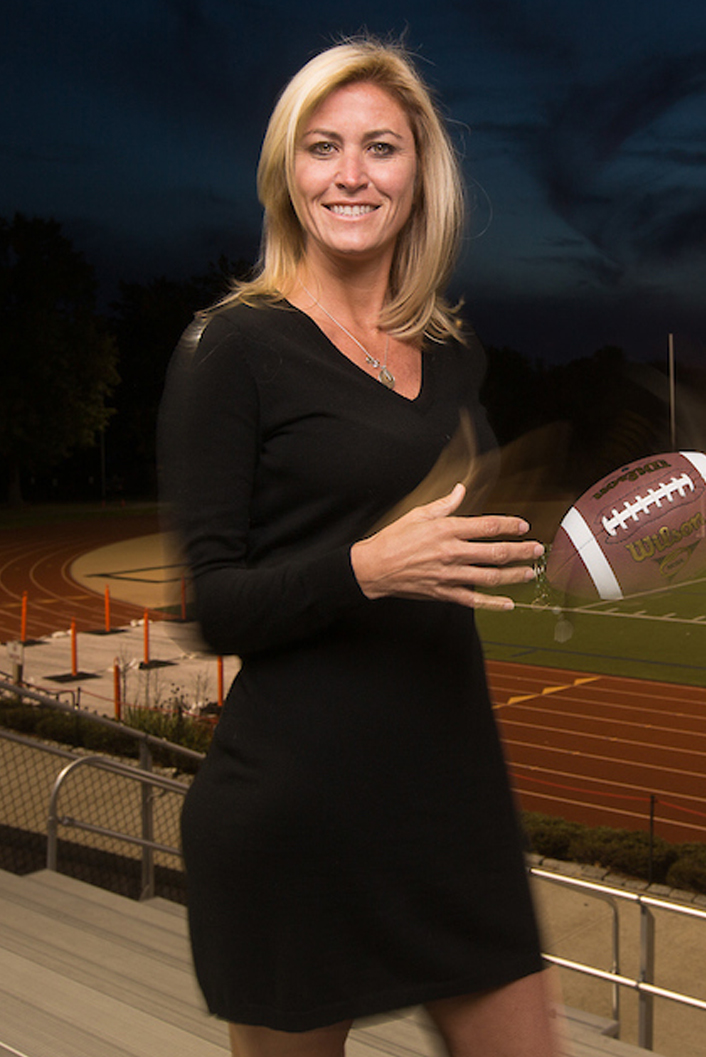 Kristen Kuliga
Kristen has over 25+ years of experience in venture capital and the sports marketing and management industries. Her venture capital experience includes business development, raising capital and incubating portfolio companies. Kristen is an entrepreneur and pioneer for women in professional athlete representation having been the first woman to negotiate an NFL quarterback's contract. She has extensive experience in athlete representation, corporate consulting, business development, licensing, sponsorship sales, and event management. In 2017, Kristen merged K Sports & Entertainment, her nationally recognized sports marketing and athlete representation agency, with Vanguard Sports Group where she oversees business development for the nationally recognized sports agency. From 2001-2017, as the founder and CEO of K Sports & Entertainment, Kristen led a national sports management and marketing firm where she represented NFL players and sold endorsements and sponsorships on behalf of professional athletes and Fortune 500 companies.
Kristen founded K Capital Partners where she provides advisory services, business development and raises capital for emerging companies in sports, entertainment, technology, media, wellness and consumer product sectors. She is on the Board of Advisors for The Players' Impact, an angel investor syndicate of over 800+ athletes investors as well as is on the Athlete Advisory Board of NanoDx, a medical device company.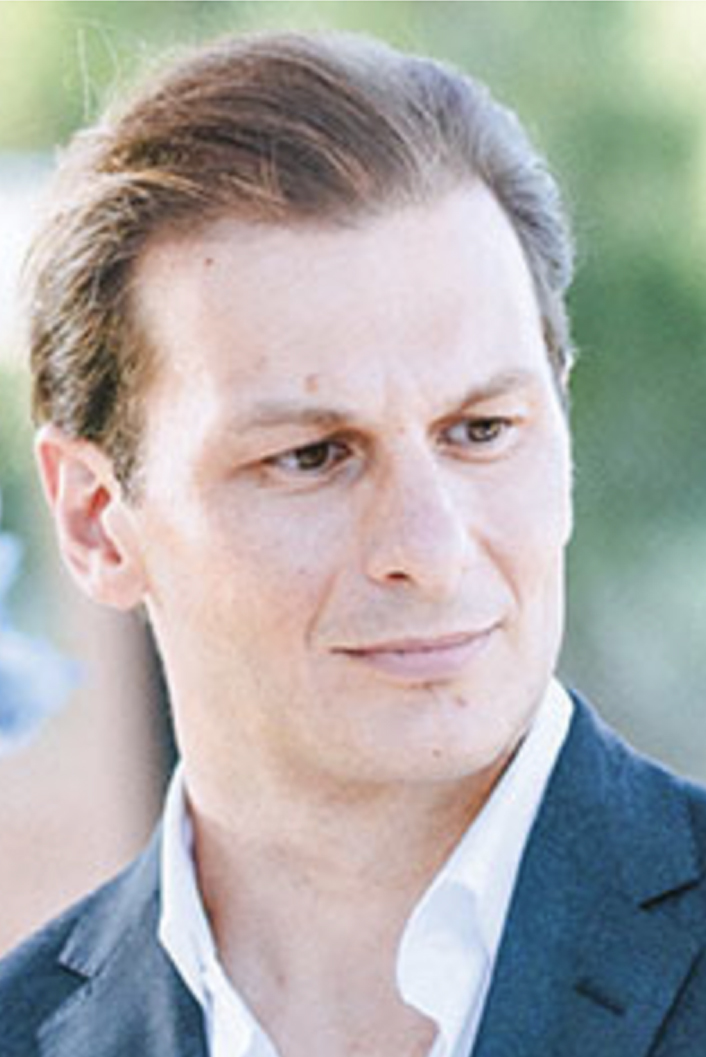 Kosta Zenelis
Kosta is the COO of Lynx Trading Technologies, responsible for growth, business strategy and operations. Prior to entering the FinTech universe with Lynx, Kosta was a member of the Citadel Capital Markets Execution team at Citadel Securities, where he was responsible for the development and business strategy of Citadel's equity execution algorithms. Kosta also worked at Instinet as an execution trader and prior to that he started his career as an algo software developer at Goldman Sachs. He graduated with a Masters degree from Imperial College, University of London, where he studied Information Systems Engineering. In his free time, Kosta can be found on a surfboard or riding his bike.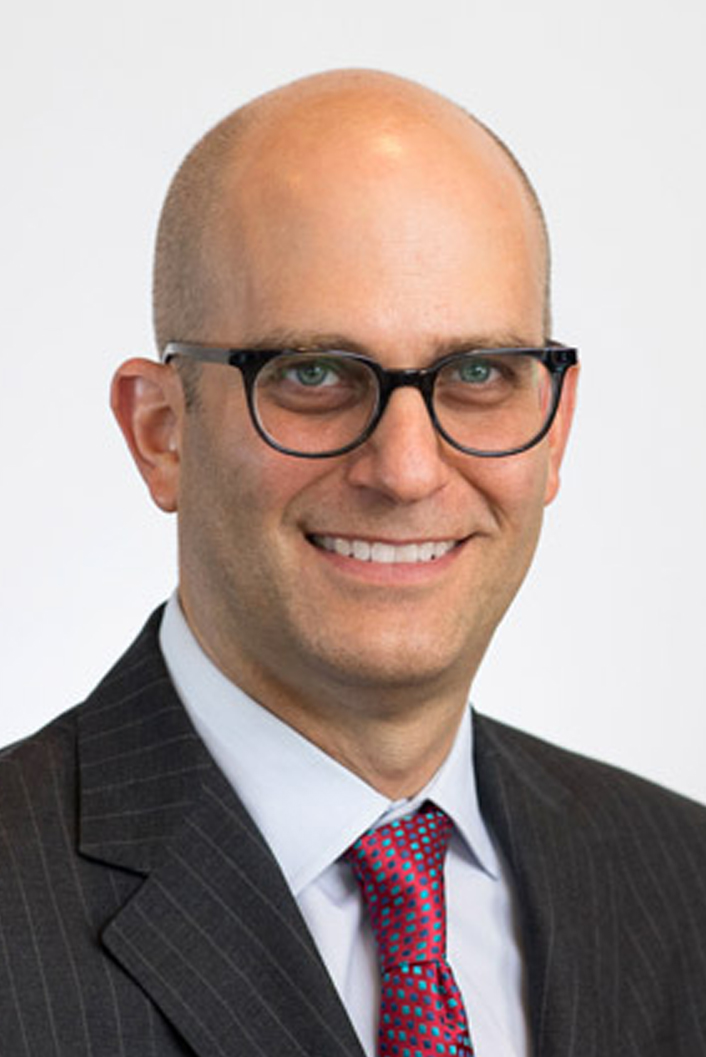 Steven Shapiro
Mr. Shapiro is the founder of Q Capital. Previously, Mr. Shapiro was the President of MARK Partners LLC, a merchant banking boutique he founded in 2001. Mr. Shapiro has extensive experience in strategic consulting, investment banking advisory services, and private equity investing. Mr. Shapiro has held positions with several private equity and investment banking partnerships, including The Blackstone Group, LP and Centre Partners Management LLC. Mr. Shapiro holds a B.A. degree in economics from the University of Pennsylvania and an M.B.A. in finance and entrepreneurial management from The Wharton School of the University of Pennsylvania.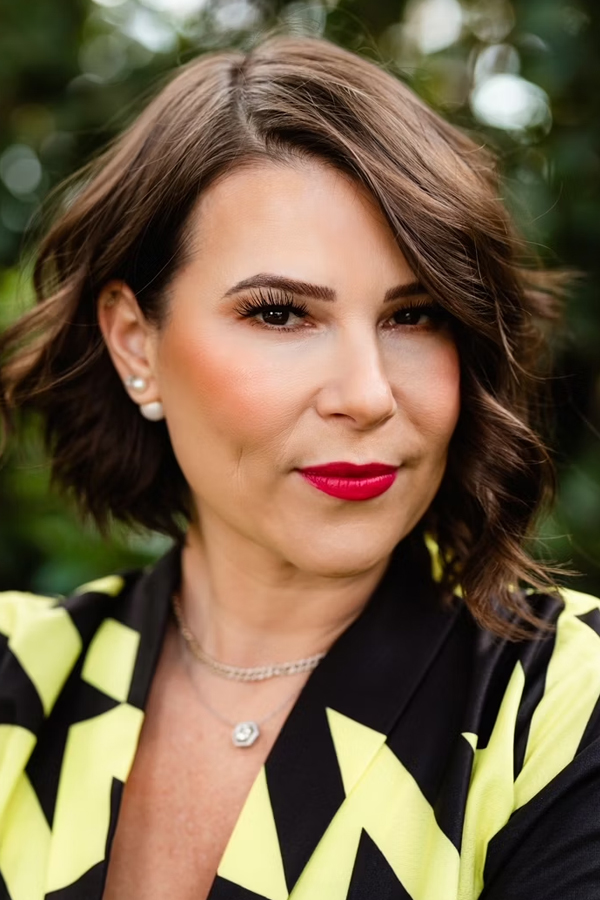 Laurel Mintz
With a J.D/M.B.A from Rutgers University, Laurel's background has uniquely prepared her to run a successful agency. Inspired by the innovative consulting work she executed early in her career with prestigious brands like Le Bec Fin, Public House Restaurant Group, Bassett Furniture and Julie Hewett Cosmetics, Laurel knew she wanted to play bigger. A decade later, Laurel has created an agency family serving both startups and blue chip global brands like Facebook, Verizon Digital Media Group, PAW Patrol and Zendesk. Laurel's favorite saying is FIOGID. Figure it out, get it done. And that's exactly what's brought the agency top talent and accolades since 2009.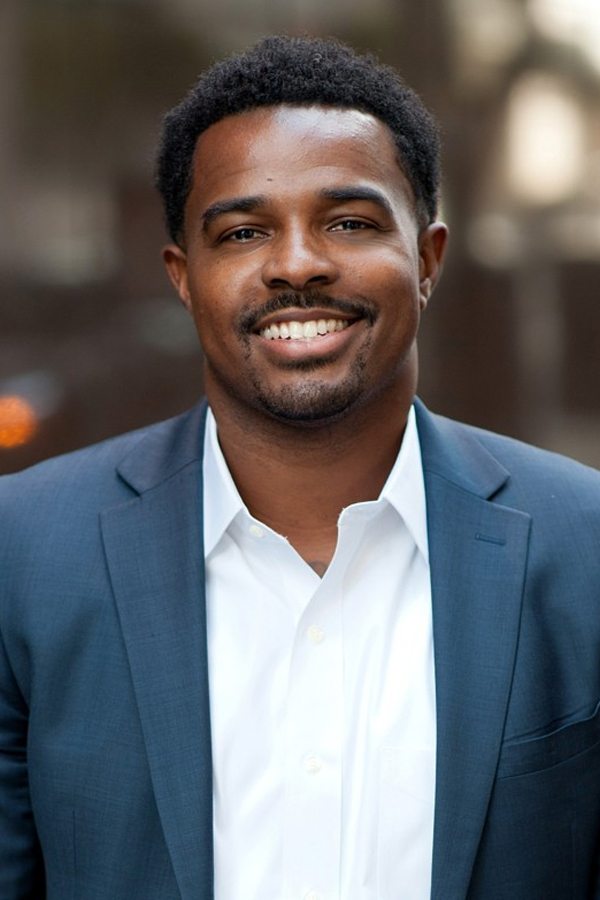 Travis Henry
Travis serves on the Investment Committee at TRUE Cresset | Sports + Entertainment, a new division of Cresset Asset Management. Founded in 2007, TRUE Cresset's goal is to create an independent, boutique, multi-family office and private investment firm specifically designed to support professional athletes, entertainers, and entrepreneurs throughout their wealth journey.
Travis is also Co-Founder of TRUE Culture Fund, a venture capital fund dedicated to identifying, funding, and supporting the world's most talented Black entrepreneurs. He also serves on the Advisory Board of Alliance for Entrepreneurial Equity (AEE), a joint venture between Third Way and the National Urban League. This multi-year project aims to develop federal policies that dramatically increase the opportunity for diverse entrepreneurs to start and expand successful businesses.
Speakers are subject to change
Are you the first to know and first to go? You'll want to get your tickets to this event before it sells out.